We use the best dogs for our breeding program.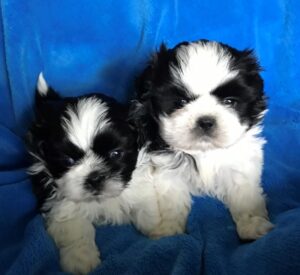 The parents are AKC full bred dogs with excellent conformation and correct coat tyes for their breed most have AKC Champion lineage.  They are specially choosen to produce the best hybrids that are good for people with allergies,make wonderful  family pets and are non-shedding.
I do not always have puppies available and sometimes go 6 months or longer before puppies may be available.
To see what puppies are available, please click on the breed page below.